Past Exhibitions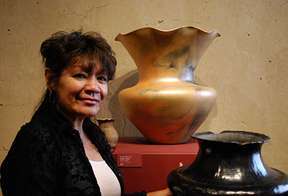 Saturday, July 2 - Saturday, October 29, 2016
Visionaries in Clay: Pueblo Potters, Past and Present
Couse-Sharp Site Luna Chapel
Read More >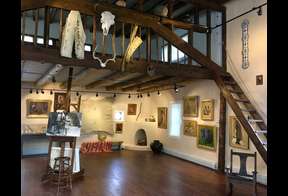 Friday, June 9 - Sunday, October 29, 2017
Joseph Henry Sharp: The Life and Work of an American Legend
Open 3-5 pm 1st Saturday of each month and by appointment
J.H. Sharp Studio
This is the first permanent exhibition dedicated to the indomitable spirit of the artist J.H. Sharp and the vision and compassion he shared with the world.
Read More >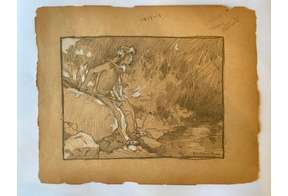 Saturday, July 1 - Saturday, October 28, 2017
Seldom Seen: Archival Stories
Open 3-5 pm 1st Saturday of each month and by appointment
Couse-Sharp Historic Site Luna Chapel
Objects from the archives play an important role in the research and interpretation of the Taos Society of Artists (TSA).
Read More >